P O Box 20264
Waco, Texas
76702-0264

Phone:
(254) 715-8423
Fax:
(254) 759-1083
Member Texas Structural Pest Control Board
Professional Insect and Pest Control
Termites • Roaches • Ants • Small Rodents
License #TPCL11347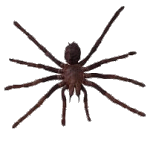 Are you tired of living or working in a bug or small rodent infested area? Brown's Termite and Pest Control is a professional pest control company that has more than 21 years of pest control experience. As a licensed pest control company regulated by the Structural Pest Control Board of Texas, we use the safest and the best products to do the your job right the first time at the most competitive prices. In fact, our chemicals are approved by the EPA and guaranteed to be safe for your children and pets. Whether you require pest control for a residence or commercial property, we offer free estimates and friendly, courteous service. When you require termite control or pest control for insects or rodents, Brown's Termite and Pest Control is your #1 choice in the Waco, Texas, and surrounding areas within a 50-mile radius.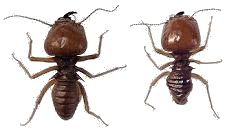 Helping To Rid Your Home of
Insects and Small Rodents
Brown's Termite and Pest Control is a family owned and operated company that has been in business since 1999. Our pest control company is dedicated to providing affordable pest control and personalized service by working one-on-one with customers to meet their needs. After making your appointment, our termite control and pest control are performed within 24 hours because we know how inconvenient insects and rodents can be in your home and office. Additionally, we provide free re-spraying within a 30-day period if needed because we want your 100% satisfaction. Whether you have ants, termites, or small rodents invading your home or office, Brown's Termite and Pest Control is here for you for emergency service and yearly pest control.
Our Pest Control Services:
Ants
Fleas
Weevils
Cockroaches

Yard Spraying
Spiders
Termite Control
Rodent Control

Wood Destroying Insect Reports


Email us




© 2007 Brown's Termite & Pest Control, All Rights Reserved